Legislative News
Ability to Practice

by Rev. David R. Comings, Ph.D., BCPP, Director of Legislation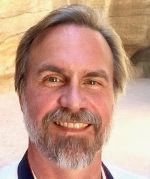 During my tenure as your Director of Legislation the question would periodically arise – "I am moving to <pick a state or commonwealth> and would like to know whether I can legally practice there."  Needless to say, this is a great question!  It is also something that should be on all of our minds as we practice in our several states, since it is not legal for us to practice in all of them – depending on what credentials we hold outside of Polarity Therapy.
There is no state or commonwealth in these United States that currently licenses Polarity Therapy – None.  There is one state – Vermont – that requires practitioners to register with the state (NOT the same as a license, although it does include a fee). 
While Polarity Therapy is not licensed, most states and commonwealths do license massage therapy, and all of them license medical practitioners (e.g., medical doctors, nurses, physical therapists).  Most, if not all, also license acupuncture.
So, a great question to ask is: "If we do not need a license to practice Polarity Therapy, how could it be illegal for us to practice as Polarity Therapists?"
The answer is simple, the laws licensing massage therapists define massage therapy broadly enough to include practices used in Polarity Therapy.  The good news is, some of them also provide exemptions for Polarity Therapy or energy work.  The bad news is, many of them do not.
Many of us would not know where to look to find out what the laws are in our state/commonwealth, and even if we did, we would not know what we were looking for or looking at when it comes to reading legislation.  
Fortunately, I have done the research on all 50 of these United States and the District of Columbia and compiled it into a spreadsheet that is available on our website HERE!
The good news is – we can legally practice in 24 states/commonwealths.
The bad news is there are 23 states where it is illegal for us to practice.
There are also 3 states where the law is sufficiently unclear that I am uncertain whether we can legally practice there or not (at the time of this article they are:  Colorado, Maryland, and North Dakota).  It is likely we can practice in these states, but I would recommend getting a proper legal opinion prior to opening a practice.
Also, as noted above, Vermont requires practitioner registration – not licensing.
In addition, Rhode Island has an "Unlicensed Health Care Provider" law that allows us to practice as long as we meet the requirements of § 23-74-14 of the law.  This section requires that we provide each prospective client with an "Unlicensed Health Care Client Bill of Rights."  Anyone wishing to practice in Rhode Island needs to work with someone to ensure they are meeting all legal requirements.
What other options do we have in the 23 states where it is illegal for us to practice?  Well… there is always the option of becoming a Licensed Massage Therapist (LMT).  There is also the option for licensed medical professionals or acupuncturists to perform Polarity Therapy under their medical or acupuncture license – as long as it is within their scope of practice.
The only other option we have in the 23 states where it is illegal for us to practice is to get involved!  Work with local organizations and with APTA to help ensure your right to practice is preserved!  
Your Director of Legislation, Deb Fox, has taken the reins from me and is working hard to ensure your right to practice is preserved and expanded throughout our country.  She can use your help, so please do not hesitate to work with her, particularly when new legislation is proposed in your state or commonwealth.  
May you all enjoy safe, legal, and prosperous practices.
Disclaimer:  I am not a lawyer and nothing I am providing here or in the spreadsheet is, or is intended to constitute, legal advice.  For legal advice please consult a cognizant attorney in your area.  
In addition, the information is current as of August 2022 – laws change and if the table is not updated the information will become dated and likely incorrect.  The year the most recent law was validated is included in the table.