Legislative News
Board Certified Polarity Practitioner (BCPP) – we all know the phrase, but do we know what it means?

by Rev. David R. Comings, Ph.D., BCPP, Director of Legislation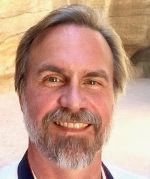 Certification is a process by which a set of subject matter experts devise standards and evaluate other practitioners to determine their proficiency in a particular discipline, in this case, Polarity Therapy.  For the BCPP, the evaluation includes a proctored examination and a BCPP reviewing our proficiency with an actual client.
Certifications are devised by organizations to identify those individuals having met all of the requirements for official recognition within the field of endeavor.  BCPPs are recognized experts in the field of Polarity Therapy.  
Certifications are used by all manner of organizations to recognize individual accomplishments within the scope of authority of the organization.  Some certifications are in the technology industry – often granted by the companies responsible for the products themselves.  For example, Cisco, Microsoft, and Amazon Web Services (AWS) are three of the best-known companies with industry certifications.
Outside of industry, certifications are often granted by professional organizations, like APTA.  The scope and applicability of the certifications are established by the organizations themselves.  For example, APTA's BCPP is considered to be an international certification, due to the scope of applicability established when APTA developed its certification.  
There are no federal laws regarding certification.  As a result, certification is the exclusive province of the organizations that grant it.  However, there are certification standards established by several accrediting bodies for industry certifications – including the National Commission for Certifying Agencies (NCCA) and International Organization for Standardization/International Electrotechnical Commission (ISO/IEC).
APTA's BCPP is NCCA accredited, which means it has met exacting standards and has undergone a strict review of its policies, procedures, and structure to ensure it has met the highest standards.  The NCCA is recognized by the United States government as an accrediting body for certification programs.  The NCCA works with organizations that desire ISO/IEC accreditation as well.  
There are some states, Massachusetts is a prime example, that want to change this process.  They feel they have the right and responsibility to decide what is required for an organization to certify its practitioners.  This is a dangerous and ill-advised approach.  
If Massachusetts is allowed to decide how certification works within Massachusetts, and then Ohio sets its own standards, different from Massachusetts, followed by Minnesota, etc. the problem becomes obvious.  We end up with a patchwork of different standards and requirements that need to be met by each certification organization that desires its certification to be recognized in any particular state.  
This is an unnecessary and problematic overreach by state governments.  We all must stand up and oppose such laws, by any state.  They will invalidate our BCPP in the state unless and until we demonstrate to the state that we have met their standards, and the next state's standards, and on, and on, and on.  
APTA has spent a tremendous amount of time, money, and personnel resources to achieve an accredited BCPP program.  It is time to stand up to states that want to over-regulate us and let them know that we have already met the rigorous standards of the federally-recognized NCCA, and their overreach is just that, overreach.  It is neither necessary nor desirable and it must stop.