Legislative News
Summer Recess

by David Comings BCPP, Director of Legislation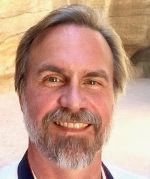 It's summer recess for the legislatures in a number of states.  That means the legislature is taking a break and is not currently working on legislation.  While this sounds like a welcome break, it is better viewed as an opportunity to prepare for when they return!
It is far better to prepare in advance so that we have the materials, testimony, patient testimonials, and any additional information we can use to bolster our case before our state legislators.  The evidence is, it does not make a big difference what state you live in, your right to practice as a Polarity Therapist is either at-risk, in jeopardy, or gone.
Many of us must become Licensed Massage Therapists (or another appropriately licensed profession) to be able to practice.  Many states, including Florida, New York, Rhode Island, and Texas, have classified Polarity Therapy as massage and thus require a massage license (or licensure as another profession authorized to touch clients) in order to practice.
The Ohio House has passed legislation that will add it to the list.  The legislation is expected to be taken up by the Ohio Senate in September.
Massachusetts is seeking to license all "alternative healing therapies" – which includes Polarity Therapy.  The legislation uses an approach that is problematic for all "alternative healing therapies" in that it includes them in the massage board, without adequate representation.  It is a bad bill and needs to be defeated.
Many believe "Health Freedom" status is a panacea for Polarity Therapy and related practices.  California and Minnesota are great examples that being a "Health Freedom State" is only as good as the next law passed.
California already passed legislation that may affect Polarity Therapy (the analysis of the California law is incomplete at this time), despite having been a Health Freedom State.  Minnesota is working on new massage legislation.  Minnesota is also a Health Freedom State – and once it passes its massage law, there is less Health Freedom for anyone affected by that law.
It is said that "eternal vigilance is the price of liberty" (although attribution is difficult).  Without continued vigilance, even during the legislature's summer recess, we can and will lose the liberty to practice Polarity Therapy.  We must remain vigilant and active so we can continue to share the gift that Dr. Stone has so graciously bestowed upon us, the gift of Polarity Therapy.