Legislative News
A Step In The Wrong Direction

by David Comings BCPP, Director of Legislation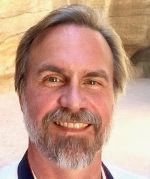 In the last days of June, the Ohio House of Representatives passed HB 81 – an update to the Ohio massage legislation.  In the past APTA, with the help of our Federation partners, has been able to secure exemptions stating we are not massage therapists and therefore should not be legislated as massage therapists.  This time we lost.
One of our partners was able to hire a lobbyist due to significant contributions they received and the movement practices are exempted in HB 81, although energy practices are not exempted.  It remains to be seen what happens in the Ohio Senate.  Our partner organization could only afford the lobbyist for one month, which has ended and the Senate is set to take up the House bill.
In previous columns, I have warned that exemptions are only as good as the current law.  That anytime an update is made we need to fight anew for our exemptions.  We face strong headwinds impeding our ability to hold our ground.  The anti-human trafficking lobby has labeled exemptions as "loopholes" that need to be closed and is lobbying accordingly.
Ohio is close to joining Florida, Texas, New York, Rhode Island, and others by requiring a massage license to practice Polarity Therapy.  Even California passed legislation in 2020 that may restrict our ability to practice.  Different analyses of the California law yield different perspectives, so it is unclear the exact impact in California.
The challenges we are confronting are real and they are widespread.  I have warned about the threat to our right to practice coming from the anti-human trafficking lobby.  While it is easy to blame the massage lobby, the American Massage Therapy Association (AMTA) is one of our Federation partners and actively works with us to secure exemptions.  The AMTA is also facing significant pressure from the anti-human trafficking lobby.
Last month I stressed the importance of showing up for ourselves, our Polarity Therapy colleagues, and the future of Polarity Therapy as an independent discipline.  What we are seeing in Ohio demonstrates the importance of taking appropriate action.  If we do not show up now, there may be nothing to show up for soon.