Legislative News
David Comings BCPP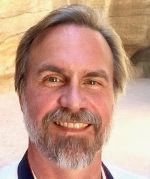 The legislative world appears to be in an uproar this year and their objective appears to be the registration and licensing of practitioners of "alternative healing therapies."  There are efforts underway in Massachusetts and Ohio requiring immediate action, an effort in Oregon that we have missed the date for action due to late notice (notice was received on May 7 for a May 10 hearing), and efforts in Minnesota, Vermont, and Kansas – it is a very busy year!
There is an international petition on change.org focused on the Massachusetts legislation.  The URL is:  https://www.change.org/protectholistictherapies and it is open to everyone, not just practitioners in the Commonwealth of Massachusetts.  APTA does not endorse change.org or any other organization involved in this petition.  We do support their objective – preventing the passage of legislation that would be harmful to our ability to practice freely in Massachusetts.
As it stands, there are at-least two bills in Mass. (S.221 and H.350).  The "Alliance" written bill discussed in earlier Legislative Columns is either pending or has been recently introduced.  I have not seen that the Alliance written bill has been introduced yet, and have not read it, so I cannot comment on it.  The other bills in Massachusetts are definitely problematic.
Massachusetts bills H.350 and S.221 seek to change the existing massage board to also license "alternative healing therapies."  To do this, they are changing the composition of the Board to include three Licensed Massage Therapists (LMTs), two Licensed Alternative Healing Therapists, one Law Enforcement representative specializing in human trafficking, and one consumer familiar with either massage or an alternative healing therapy.  
Is there any way that this Board will adequately represent Polarity Therapy or any other non-massage therapeutic approach?  Why would the Board for Massage and Alternative Healing Therapies need a law enforcement representative?  The appearance is that the Commonwealth thinks LMTs and alternative healing therapists are human traffickers or human trafficking victims.  I cannot speak for everyone, although I have never heard of a Polarity Therapist who is involved in any aspect of human trafficking other than its prevention!
In Ohio, SB 55 updates the massage therapy law and has no exceptions for Polarity Therapy, other energy-based therapies, therapies based on directed movement, etc.  In essence, any touch-based therapy could be considered massage under this legislation (as it is in Florida, Texas, New York, Rhode Island, and others) and require a massage license to practice.
In Oregon, HB 2493 "Directs [the] Health Licensing Office to establish and maintain [a] voluntary alternative practitioner registry of individuals who provide alternative well-being care" (Oregon HB 2493).  Voluntary is good, until an insufficient number of people volunteer and the state decides to make the registration mandatory.  We are often warned about allowing the camel's nose inside the tent, because it never stops there.  It is the same with regulatory legislation.
We often hear that "Health Freedom" laws are the solution.  Health freedom laws are great!  They protect all unlicensed practitioners.  The problem is, when licensing legislation is introduced, as is being done in Minnesota for massage therapy, the health freedom law no-longer applies to the newly-licensed practitioners – the licensing laws do instead.  
As I noted in my last column – it is time for us to ACT!  We must write letters, sign petitions, testify at public hearings, and do the things we can to lawfully and respectfully protest these legal restrictions on our right to practice.  If we do not act, or do not succeed, we will either require registration, licensing as some kind of "alternative healing practitioner", or licensing as a massage therapist (to include between 500 and 1000 hours of education and passing of a recognized national massage exam) to practice Polarity Therapy.
Do not wait for someone else to go and do something, hoping for the best.  Reach out to your Representatives and Senators yourself, take action, we need every voice to speak-up and to speak-up now.