Legislative News
Happy Holidays

by Rev. David R. Comings, Ph.D., BCPP, Director of Legislation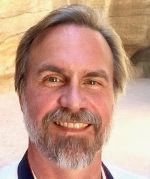 Other states, as well, are working to enact new laws that will impact us. Ohio is one of the most significant.  
Polarity Therapists are taught from the beginning to work from a posture of gratitude.  We experience joy in the work we do and the light we bring to our clients.  During the holiday season it is more important than ever that we operate from a posture of gratitude and that we bring light to every life we touch.
There is much going on in the country that is working to divide us.  The news, the events, the way they are reported – our country is more divided than at any time I have ever known, or heard of, since the time of the Civil War. These things will persist, yet we need not let them interfere with our joy.
We are healers, light workers.  There is much to be done.  We may or may not be able to bring love, light, and gratitude on a national scale.  We can bring it on a personal and local level, with the people and lives that we touch each and every day.
Remember to share your love, light, and joy with those with whom you interact this holiday season.  Rejoice in their holiday celebrations, and offer them a chance to rejoice in yours. Enjoy the gratitude that comes from sharing with others, and having them share with you.
I wish you all a blessed Christmas, Happy Chanukah, and wonderful celebration of love and light that you may celebrate. May you experience and share joy, light and gratitude with those you love, and all those you meet.